Well ok, a bike is never "done"

I'll always add to it, but its ready for Moab, Death Valley, Mohave, and Baja. Then Blue Ridge/TAT this summer.
I'm forgetting stuff, but here's whats I recall has been done
stator upgraded, converted to DC rectifier (for heated gear, auxiliary night lighting, fan, etc), radiator thermostat and OEM fan, 6.3 gal acerbis tank, Spot Satellite Locator Gen3, Promoto billet kickstand, "stevewfl" tugger strap, Scott's damper/billet submount, ironman sprockets - 14/49 gear ratio, KTM hardparts skidplate, wired (heated gear, tire pump, USB, GPS, Android), SeatConcepts seat, HDB handguards, mirrors, billet topmount bar with RAM and electrical switches, TM KTM chainguard, grips, headlight upgrade, Giant Loop luggage. I also opened it up and checked valve lash clearances. These silver Excel rims are the "spare" set.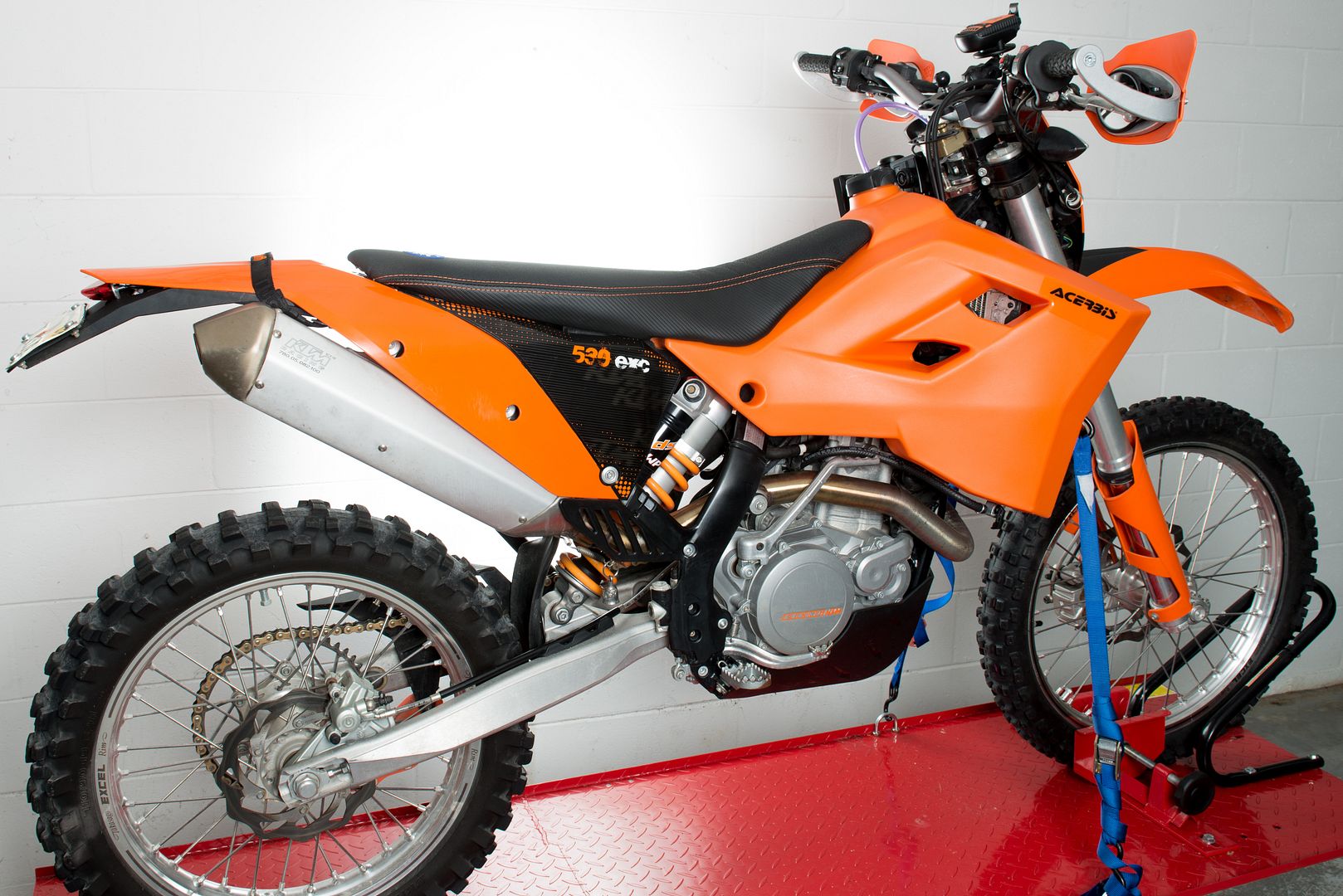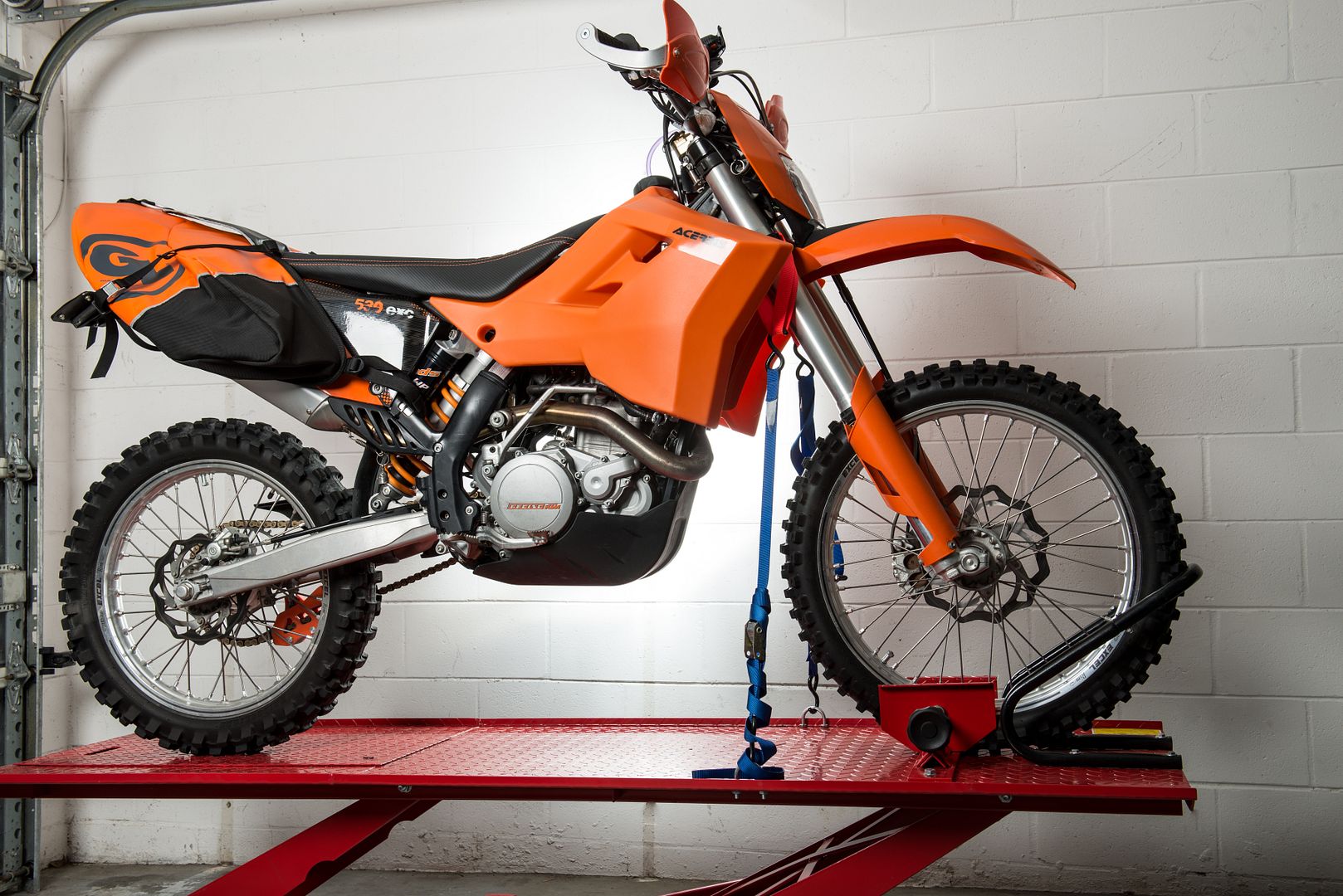 Teressa is trying to turn me into a KTM fan-boi! Some of the Valentine's Day gifts
My usual outtake, the light upfront is ProFoto brand, there is another light hidden behind the bike firing into the wall for the bright contrast in the shots