Since I was stationed in California again a couple of years ago I really don't get to race much any more. The closest track to me is Famoso and it is 80 miles away. Definitely a change from being 25 miles from Maryland International Raceway (hands down the the best drag strip I have ever raced at). Plus I had let my NHRA license expire since MIR is and IHRA track and I had to find time to take care of that. Anyway, a couple of months ago someone at work asked me if I was going to Shift S3ctor in a few weeks. I had no idea what it was, I looked into it and decided to give it a shot. It is basically 1/2 mile drag racing on an airstrip and they alos do roll racing. My ZX-14 is definitely drag oriented at 71" wheelbase, so I was definitely traction limited but still went 172.54mph. I started to scheme on what to do to get my bike ready for the next race, I may make a post about that in the future, but long story short I ended up going 187.50mph this past weekend. During this process I was curious what the Concours would do. I have raced it in the quarter and I have been 10.83 @ 127mph with a handful of passes in bad air. So while I was out this past weekend I asked the guys who run it if I could make a pass on the Concours and they said sure. I ended up running 141.59mph, it really seams to hit an aero wall in the 130s but of course it still had the stock windshield and the bags on because I thought it was funnier that way. I ran close to what stock Vipers and C7 Z06s were running.
So I put a masking tape number on the windshield and went at it. The only thing done to the bike performance wise is the ECU has been flashed by Guhl and since I had to change the ZX-14 to a fuel kill for my air shifter I converted the old ignition kill from Cycle-Tek into a quick shifter with the help of a homemade bracket and a brake light switch. It works fantastic and it puts a smile on my face every time I use it.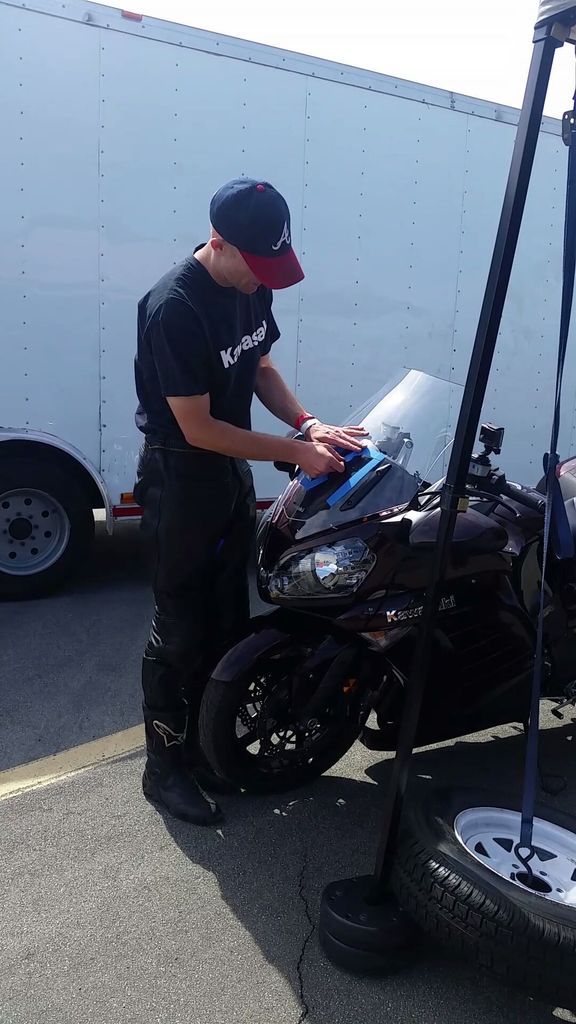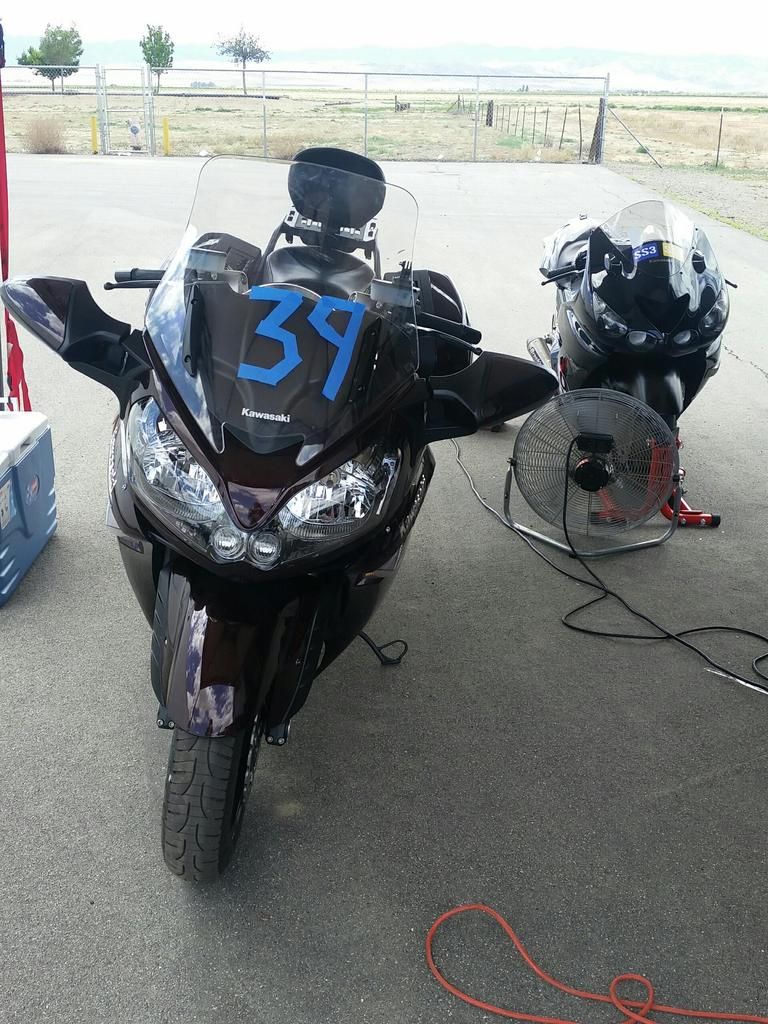 I was running against a modified BMW M5 in the near lane. I spun a bit off the line (it is really dusty) but had an otherwise decent run.
Below is the video, I put both the YouTube and Photobucket links.
https://youtu.be/B-F9lOcLxyg